Guangzhou Zhuo Xuanjin treadmill motor machine self-driving balance machine - treadmill motor operation small helper
---
---
The treadmill is a kind of small indoor exercise equipment. Nowadays, the treadmill has become a more common fitness equipment for the family and the gym. It is also a simpler type of home exercise equipment. Now there are many household treadmills entering thousands of households. As the demand for people increases, the wear and tear consumption of the treadmill motor also increases. Therefore, a good motor can bring a good experience to the user, so the motor must have a good balance accuracy, if there is no good balance. Accuracy can cause vibration and noise on the treadmill and a certain part. Once the unbalanced vibration occurs, the parts of the treadmill will be textured and the smoothness will be reduced, which will directly affect the quality and service life of the product. A balancing machine is needed to help the imbalance of a part of the treadmill motor to be corrected, so as to reduce the unbalanced vibration of the treadmill motor during the rotating work and prolong the service life of the equipment, the importance of dynamic balance can be imagined.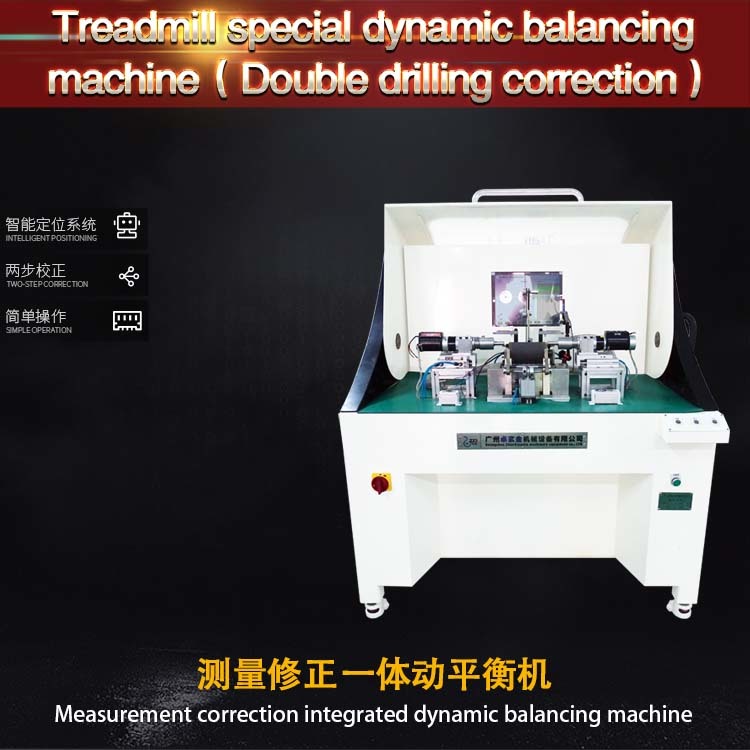 Guangzhou Zhuo Xuanjin is a treadmill motor self-driving balancing machine produced by the treadmill industry. The dynamic balancing machine is mainly used for dynamic balance measurement and correction of the whole machine. After the overall dynamic balance correction, Effectively reduce the vibration and noise caused by treadmill parts, thus improving the quality and safety of the treadmill.

Treadmill motor whole machine self-driving balance machine, the operation steps of this series of self-driving balance machine are simple and easy to use, can balance and correct different power motors, so there are more manufacturers and repair shops.

Guangzhou Zhuo Xuanjin engineer reminds: Balance machine is a high-precision measuring instrument after all, maintenance personnel require certain electrical knowledge, especially weak electricity knowledge, so choose the approved professional maintenance as much as possible, Guangzhou Zhuo Xuan Jin balance machine after-sales service consulting :020-36969823.
---