In which industries can the dynamic balancing machine be applied?
---
---
The dynamic balancing machine, as a measuring instrument to improve the quality of rotating workpieces, is widely used in the manufacturing of rotating workpieces. So, in addition to the manufacturing of rotating workpieces, where can dynamic balancing machines be used? Zhuo Xuanjin will take a look with you today.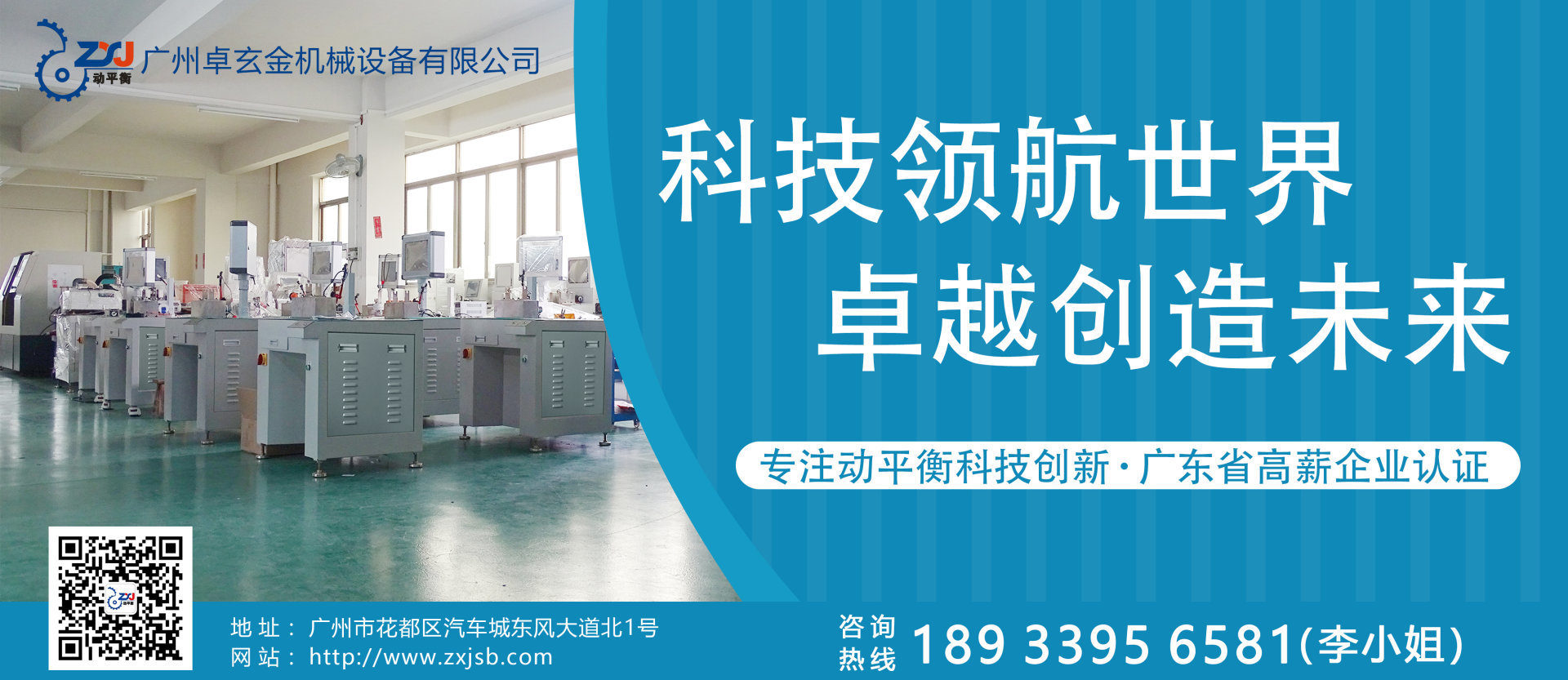 The rotor of the motor is the earliest place to apply the dynamic balancing machine. As early as 1870 in Canada, the dynamic balance detection of the motor rotor was realized. At present, the application of the dynamic balance machine in the motor rotor manufacturing industry is becoming more and more widely used.

The manufacturing industry is a place where dynamic balancing machines are used more in daily life. Dynamic balancing machines measure the unbalance of rotating workpieces efficiently and accurately, and are indispensable equipment for the production of rotating workpieces. In the rotating workpiece manufacturing industry, the dynamic balancing machine achieves quality production, improves product life, reduces noise and vibration generated during product operation, and the measurement method can be designed according to the shape of the rotating workpiece, increasing the diversity of rotating workpiece measurement. Thereby improving the company's quality production capacity and industry competitiveness, has been favored by many companies.

In addition to the use of dynamic balancing machines in the production of rotating workpieces, the maintenance industry is also suitable. In motor repair plants, wind turbine repair plants, aircraft model brushless motor repair plants, transmission shafts and other rotating workpiece repairs, the measurement of rotating workpieces has the characteristics of large changes in number and single type, and the dynamic balancing machine solves these problems well. The intelligent and efficient daily dynamic balance measurement is realized, which greatly improves the service life of the product, reduces the discomfort when using the product, and is beneficial to improving people's living standards.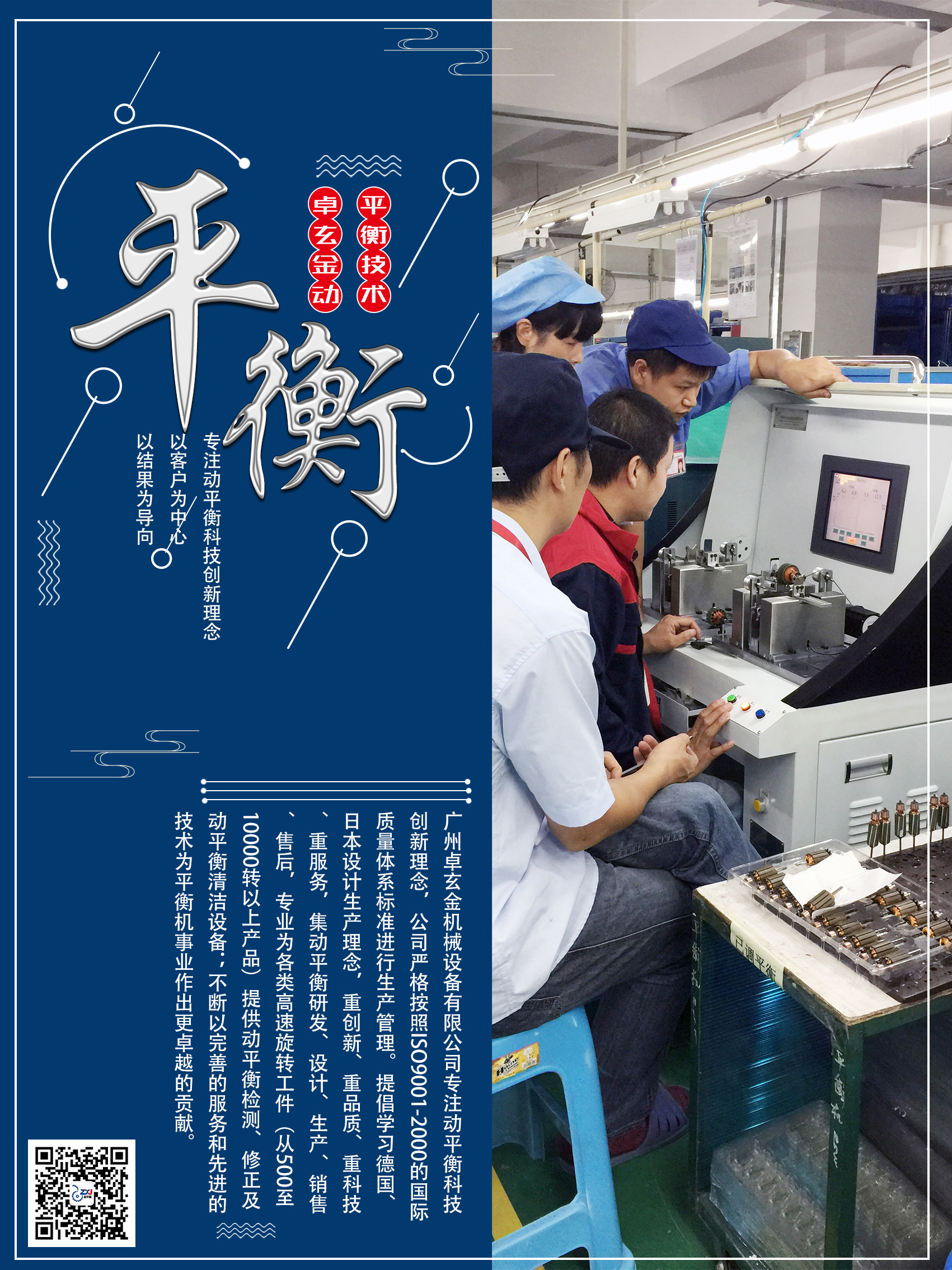 Enterprises that produce rotating workpieces such as model aircraft, household appliances, electric tools, and micromotors have higher requirements for dynamic balance measurement work. High precision, reliability, and efficiency are essential requirements. The measurement efficiency of the dynamic balancing machine of the transmission is low and easy As a result of correction errors and complicated operations, the automatic positioning dynamic balancing machine is widely used in the manufacturing of rotating workpieces requiring high-precision balance such as aeromodelling brushless motors, household appliance motors, and power tool motors.

This article is provided by Guangzhou Zhuoxuanjin Machinery Equipment Co., Ltd. Our company is a high-tech enterprise with automatic positioning dynamic balancing machine and self-driving whole motorized balancing machine as its core. Zhuo Xuanjin, a dynamic balancing solution expert for rotating workpieces, has mastered an intelligent dynamic balancing machine with independent intellectual property rights and dozens of technical patents. He has extensive project experience in the field of rotor dynamic balancing measurement intelligence. Professional design, development, and sales of dynamic balancing machines, automatic positioning dynamic balancing machines, fully automatic balancing machines, self-driving whole motorized balancing machines, general-purpose dynamic balancing machines can also develop various types of dynamic balancing machines according to your needs.

At present, the products, technologies and solutions of Zhuoxuanjin dynamic balancing machine have been widely used in brushless motors, generators, hair dryers, heaters, wall-hung boilers, fan blades, household appliances, power tools, medical treatment, and airplane models.

Zhuoxuanjin dynamic balancing machine is based on the consideration of the continuous development of customers, companies and employees, and is a win-win harmony. "Let intelligence create value", continue to insist on technological innovation, and work with partners in an open, inclusive and win-win attitude to meet customers' high-quality pursuit of products, technologies and solutions to the greatest extent, and strive to "become a dynamic balancing machine industry" Innovator and leader!
---