YD-0.5DW (XY) Vertical single and double intelligent positioning dynamic balancing machine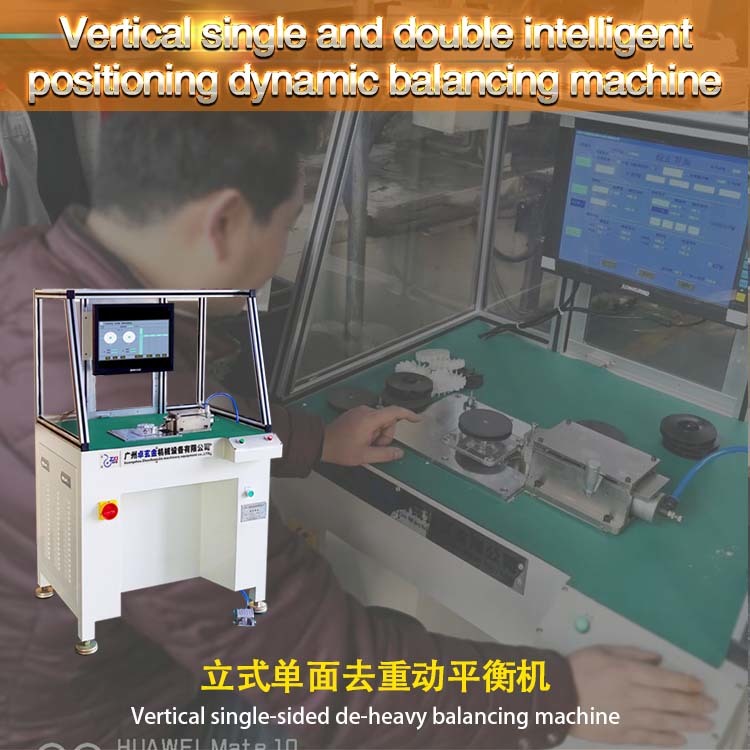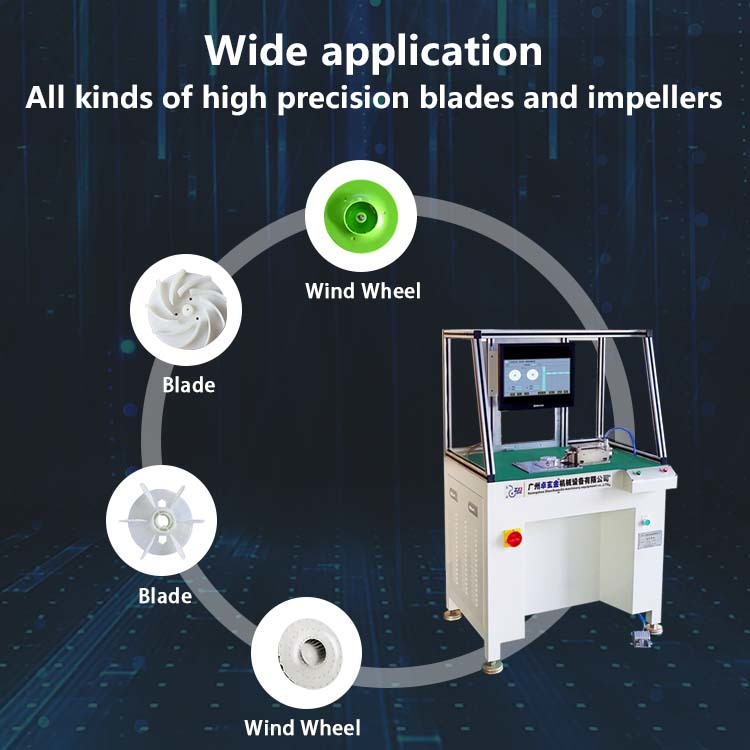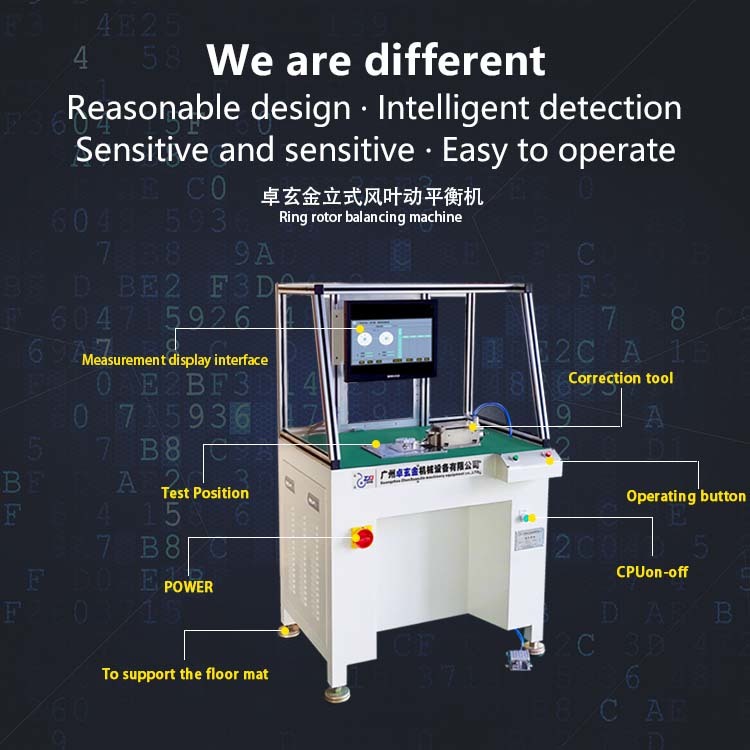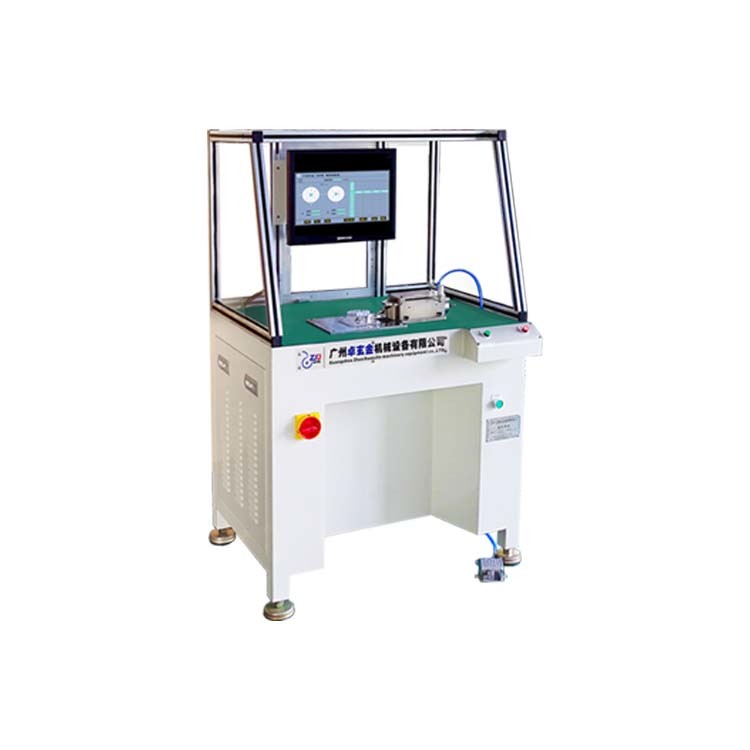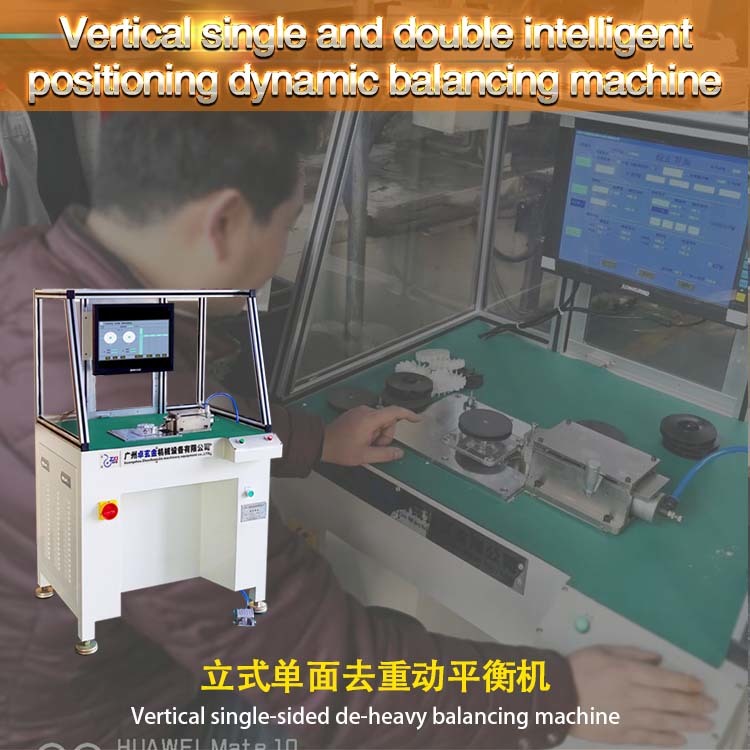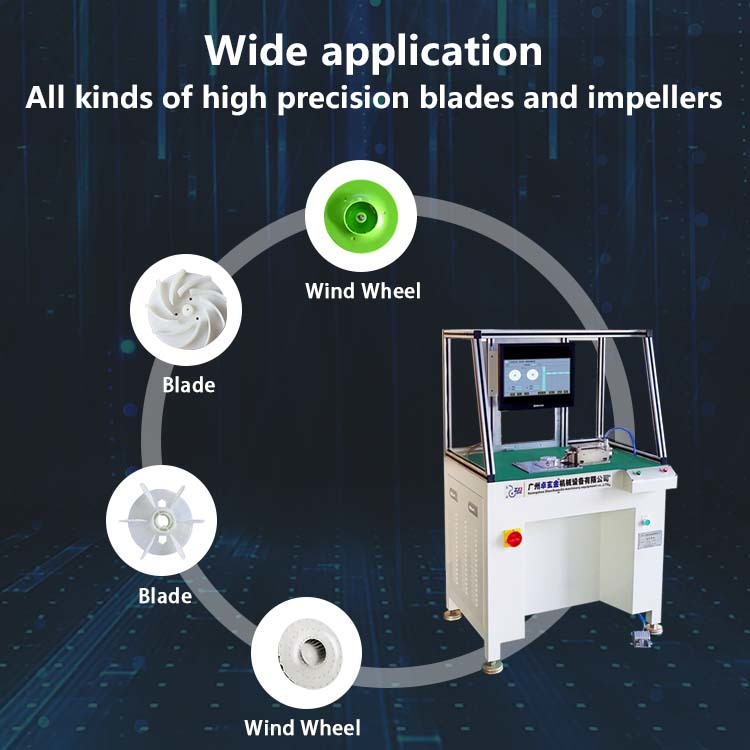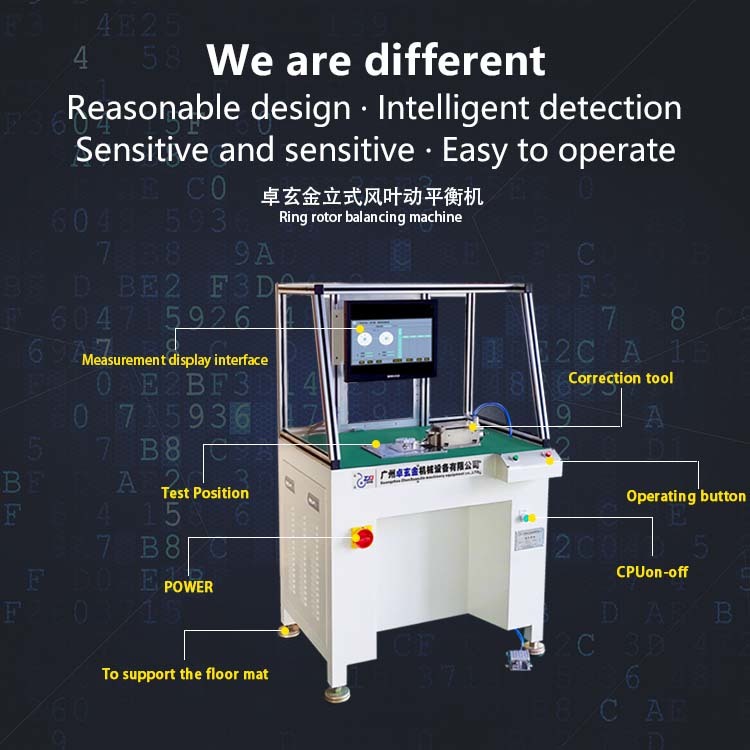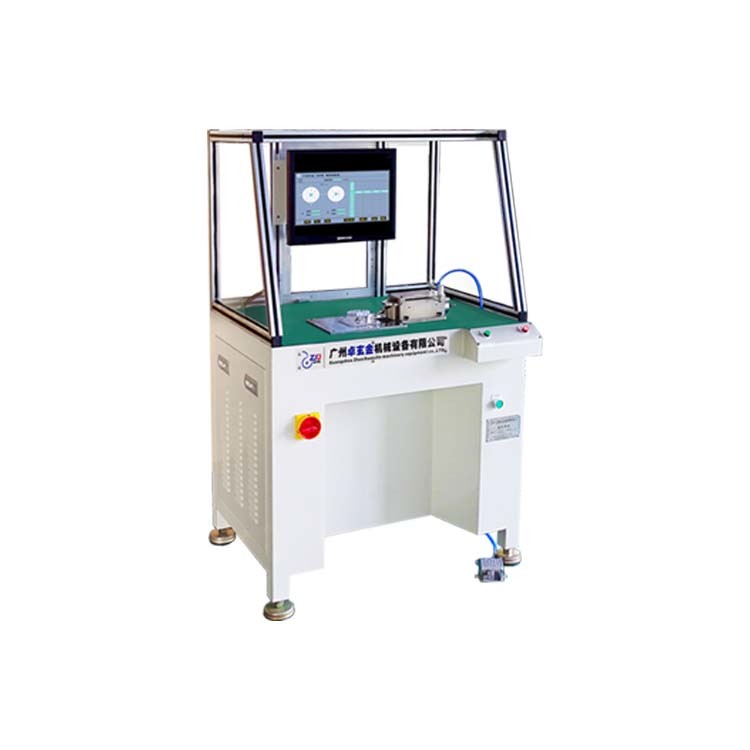 YD-0.5DW (XY) Vertical single and double intelligent positioning dynamic balancing machine
Yd-0.5dw (XY) vertical single and double sides intelligent positioning dynamic balancing machine is widely used in: mainly suitable for fans, blades, impeller, brake, clutch, brake drum, chuck, grinding wheel, saw blade, pulley and other disc parts for balance correction.
Wind wheel single-sided vertical dynamic balancing machine
automatic blade balancing machine
Description
Image display
Product parameters
Customer site
Troubleshooting
No need to mark the measurement, can achieve high

precision positioning

Automatic tracking groove technology will not cause

positioning error due to belt slip

WindowsEnglish measurement software, can log in 100

specifications, a calibration call at any time

No need to stick reflective mark, USB data export, N kinds

of data storage, flexible location

Touch screen display, touch - on, simple and beautiful

Weighting/deweighting can be switched at will and is

easy to use

The equipment is equipped with automatic diagnosis

function and easy maintenance

Set many advantages in one, only to give customers the perfect dynamic balance detection, so that customers feel more at ease

Automatic marking system (optional) can also display left

and right positioning Angle difference

Keep Improving Pursue Perfection

Because of professional, so trust

Essential InformationProduct Paramete

Workpiece quality

range(kg)

Maximum outside diam

eter of workpiece(mm)

Unbalanced

reduction rate(%)

Minimum reachable res

idual unbalance (E mar)

One year warranty for mechanical parts, one year warranty for

electrical parts, one year warranty for electronic components

Replacement of all kinds of idle old, old and residual dynamic balancing

machine equipment purchased by the enterprise in the early stage,

replacement scheme is determined according to the actual field

investigation results;

The prophase purchase of zhuoxuanjin dynamic balancing machine

equipment due to idle, and there are new products need to re-purchase

dynamic balancing machine, can consider the way of exchange

cooperation;

Home delivery, free arrangements for personnel home transfer

and training guidance;

Professional after-sales staff 24 hours telephone video voice

guidance sudden operation change and forget to operate and

other problems

Equipment lifetime maintenance, wearing parts to provide

lasting, so that the use of equipment more assured

The workpiece speed range is in:1000-3500 3500-8500

8500-30000

Production demand: large variety quantity, small variety

quantity and small variety quantity;

Product industry, varieties, specifications, weight, shape, size;

Feeding (adding mud, clamping, ring,welding,... )

Cutting (cutting, drilling, milling, grinding,planing,

scraping,... )

Balance levels range fromG40、G16、G6.3、G2.5、G1、G0.4

The initial measurement is qualified and the number of thick

grooves in the outer diameter of the rotor is measured

Normal production period is 6 working days (can be booked in advance)

Down payment deposit to arrange production

1.Product manufacturing standardGB4201-2006/ISO2953:1999
2.The product manufacturing requirements shall be strictly in accordance

with the technical requirements determined by both parties

The "three guarantees" period of party b's products shall be one year, and

after-sales service shall still be provided one year later.

1.Check and accept the equipment in the supplier's workshop. Check and verify

the rotor test.
2.The equipment shall be inspected and accepted by the user on site. The inspection

shall be carried out in accordance with the technologies determined by both parties

in the early stage, and the basic operation training shall be completed.

1.The supplier is responsible for providing training services for the equipment ordered bythe

purchaser, such as operation balance calculation and troubleshooting.
2.In case of equipment failure, the company will support the response in the fastest way after

receiving the notification from the user.The arrival time shall not exceed 48 hours, andthe

maintenance work shall be carried out (after that. If the equipment is in the period of three

guarantees, only the transportation fee for the personnel shall be charged, and the travel

expense for the personnel shall be charged, and the cost fee for the replacement of the

accessories shall be charged).
3.The company is responsible for the maintenance of equipment after three packages

andprovide spare parts supply services.
Get product quotes for free
---