Zhuo Xuanjin sincerely invites you to visit the 10th Cross Strait Electrical and Mechanical Expo
---
---
Exhibition overview
The Cross-Strait (Ningde) Electrical Appliances Expo is China's leading procurement exhibition for small and medium-sized motors, water pumps, and generator sets, and has internationally competitive new energy batteries. The 10th anniversary of the exhibition in 2019 is expected to attract more than 200 exhibitors from more than 40 regions across the country. It is a professional trade activity created in the production base of new energy batteries, small and medium motors and generator sets in China.
Zhuoxuanjin is looking forward to your visit. This exhibition Guangzhou Zhuoxuanjin transformation and upgrading system - ZXJ series debuted for the first time.
The upgraded system, ZXJ series, has been tested and tested by engineers repeatedly. Its control accuracy, positioning, rotation speed and calibration have reached the international first-class level. The application of this technology greatly prolongs the service life of the equipment, saves production costs and improves work efficiency. In response to changes in market demand, we will further tap our own potential, optimize product structure, improve product-related supporting services, and strive for the development of dynamic balance!
In this exhibition, Guangzhou Zhuoxuanjin invites a number of industry experts to witness the release of Guangzhou Zhuoxuanjin's new system, and discuss the opportunities and challenges of the innovative future of the dynamic balancing machine industry. We sincerely invite you to come!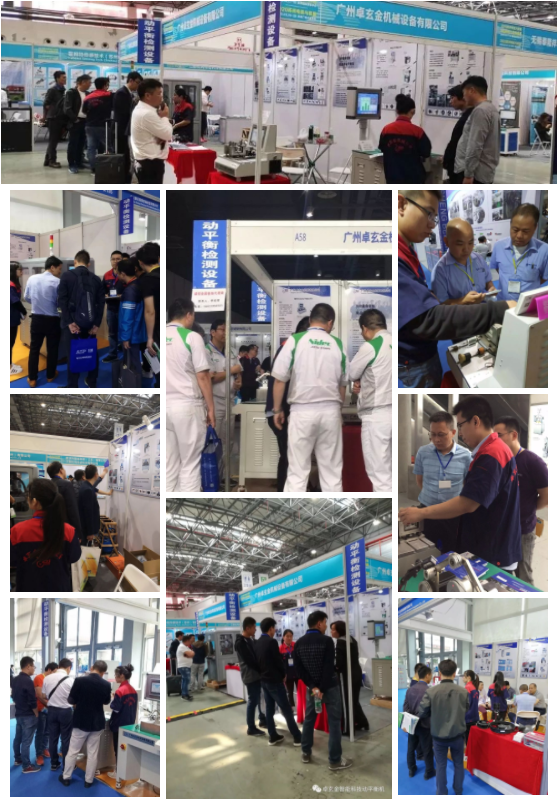 Suggested transportation plan:
Plane:
After arriving at Changle Airport, take a bus to Fu'an Bus Station
Take a taxi from Ningde Bus Station to Ningde Convention and Exhibition Center Airport Bus—Ningde Bus Station schedule:
7:50, 9:00, 12:00, 13:00, 14:30 (Note: Only cash is accepted on the bus).
Train: After arriving at Ningde Station, take a taxi to Ningde Convention and Exhibition Center (about 2.5 kilometers away from the exhibition hall, take a taxi, 10 minutes) or take bus No. 28, No. 22, No. 20, or No. 18.
Self-Driving Car: Suggested Navigation
---