New products of Zhuo Xuanjin will be released, and Shenzhen Exhibition will debut for the first time
---
---
Introduction
Shenzhen International Small Electrical Machinery and Motor Industry, Magnetic Material Exhibition is jointly created by many authoritative organizations around the world. It is held in Shenzhen, China every year. It has been successfully held for 15 times so far. It is one of the two major motor magnetic material industry events in China, and also an important procurement platform for small electrical machinery and magnetic materials in the world.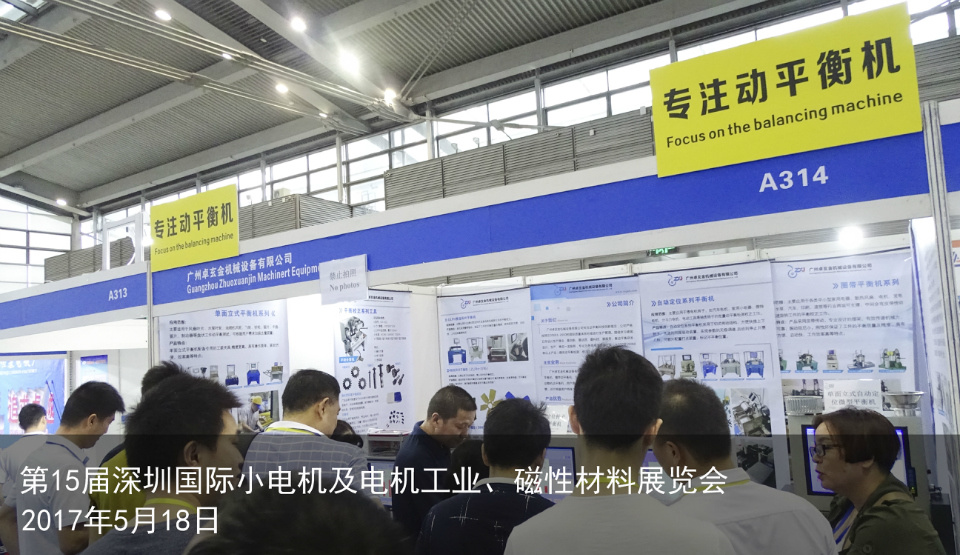 Zhuo Xuanjin arrived as promised, and the ZXJHY series, the transformation and upgrading system of Zhuo Xuanjin in Guangzhou, made its debut in this exhibition. The upgrading system ZXJHY series, which has been repeatedly tested and tested by engineers, has reached the international level in control accuracy, positioning and revolutions. The application of this technology has greatly extended the service life of the equipment, saved production costs and improved work efficiency. In view of the changes in market demand, we will further tap our potential, optimize the product structure, improve product related supporting services, and work hard for the development of dynamic balance!
In this exhibition, Guangzhou Zhuo Xuanjin invited many industry experts to witness the release of the new system of Guangzhou Zhuo Xuanjin and discuss the opportunities and challenges of the future innovation of the dynamic balancer industry. We sincerely invite you to come!
---